Budget Newsletter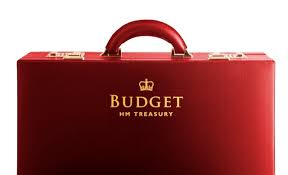 At a "turning point in our history" against a backdrop of negotiations with the European Union where "the stakes could not be higher" a "confident, but not complacent" Chancellor delivered the last Budget before Brexit, while leaving open the possibility of a Spring Budget should it be deemed necessary. Mr Hammond took this opportunity to herald the ending of austerity, but the persistence of discipline. Measures to stimulate business investment in a Britain "open for business" were at the forefront.Independent body the Office for Budget Responsibility (OBR) has increased its projections for UK GDP growth for 2019 and beyond, with forecasts raised to 1.6% for next year. This is up from March expectations of 1.3%. Predictions for 2020 and 2021 remained the same at 1.4%.

Hammond said he was "confident" a deal between the UK and European Union would be secured, however he added he was not being "complacent". The chancellor said he is increasing the amount of spending for no-deal planning to £2bn, while he will take "whatever action is appropriate" if the outlook changes.

Eye-catching measures were limited to extending help for first-time buyers, and bringing forward by one year the planned increases in the personal allowance and higher-rate tax band. In a relatively uneventful Budget from a personal tax perspective, there were no announcements affecting Inheritance Tax or pensions, aside from confirmation of the inflationary increase in the pension lifetime allowance from April 2019.

Income Tax

The personal allowance will increase to £12,500 from April 2019.
The higher-rate threshold will also increase to £50,000 next year.
The rates are proposed to increase annually by CPI inflation thereafter.
The 0% rate of savings allowance remains at £5,000.

Capital Gains Tax

The Capital Gains Tax allowance will increase by £300 to £12,000 from April 2019.

Inheritance Tax

There were no changes announced for Inheritance Tax.

Pensions

The lifetime allowance will increase by CPI to £1,055,000 from April 2019 as previously legislated.

ISAs

The ISA allowance is held at £20,000.
The annual allowance for Junior ISAs and Child Trust Funds for 2019/20 will be increased in line with CPI to £4,368.

Brexit

An extra £500 million has been set aside for preparations for leaving the EU.
The Spring Statement in March 2019 could be upgraded to a full Budget if needed.
A commemorative 50p coin to mark the UK's departure from the EU was announced on 29 October 2018

The Portuguese budget for 2019 will shortly be announced and obviously as soon as we know details we will be communicating this to you.


If you have any queries regarding this Budget, Brexit or how these changes may affect you, please don't hesitate to contact us.